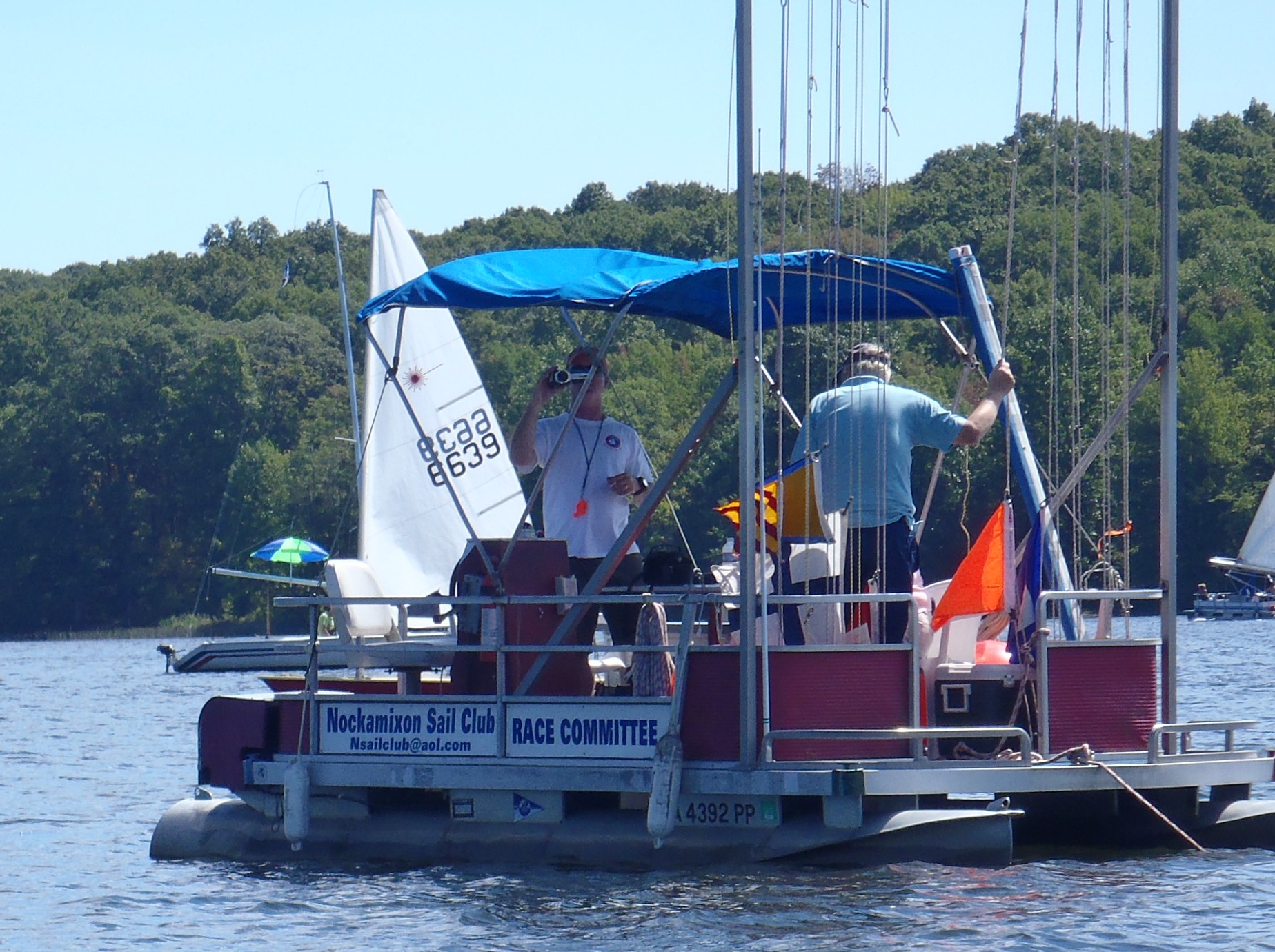 April Sail & Learn was to be on the Mast Raising Pole System at the rear of the marina parking lot. The system helps sailors raise or lower the mast on the boat. While many use a system on their own boat or man-handle it, this just helps. The system uses a tall telephone pole and a cable winch. The pole has two plaques to illustrate how to park, connect the cable and use the winch.
To park near the pole, drive towards to the pole and just a few feet away turn hard left stopping with the bow of the boat near the pole. It is better to reverse the car, placing the bow and centerline of the boat as close as possible to the base. Be careful to watch for your car and trailer for open tailgates or open hatches.
To connect the cable, you can add a line around the mast, using a bowline. This line should be long enough to end down near your mast step. The bowline will form a loop. Be sure the loop clears all side stays. It does need to be below the spreaders. There is a second option in using your jib halyard or main halyard for the cable connection. If you use a halyard, tie off the end to your halyard cleat and connect the cable using your shackle. You will still need a line on the connection so you can grab the cable later.
It works best if one person stays on the boat and another works the winch on the cable. The person on the boat needs to guide the mast, keep it centered and to be sure all lines and stays are clear and not hanging up on anything. The person working the winch will be making many turns on the handle, many turns. Once the mast is fully up or lowered, the winch will hold the cable with an auto-brake. The person on the boat now needs to connect the forestay and/ or the roller furler to finish the job.
Carefully disconnect the cable. It is heavy and can do damage. Lower the cable shackle and connect to the ring near the winch to store the cable. Carefully move your car and boat from the area, avoiding the base. Hopefully this system helps in raising or lowering the mast and makes it safer then trying to do it manually.