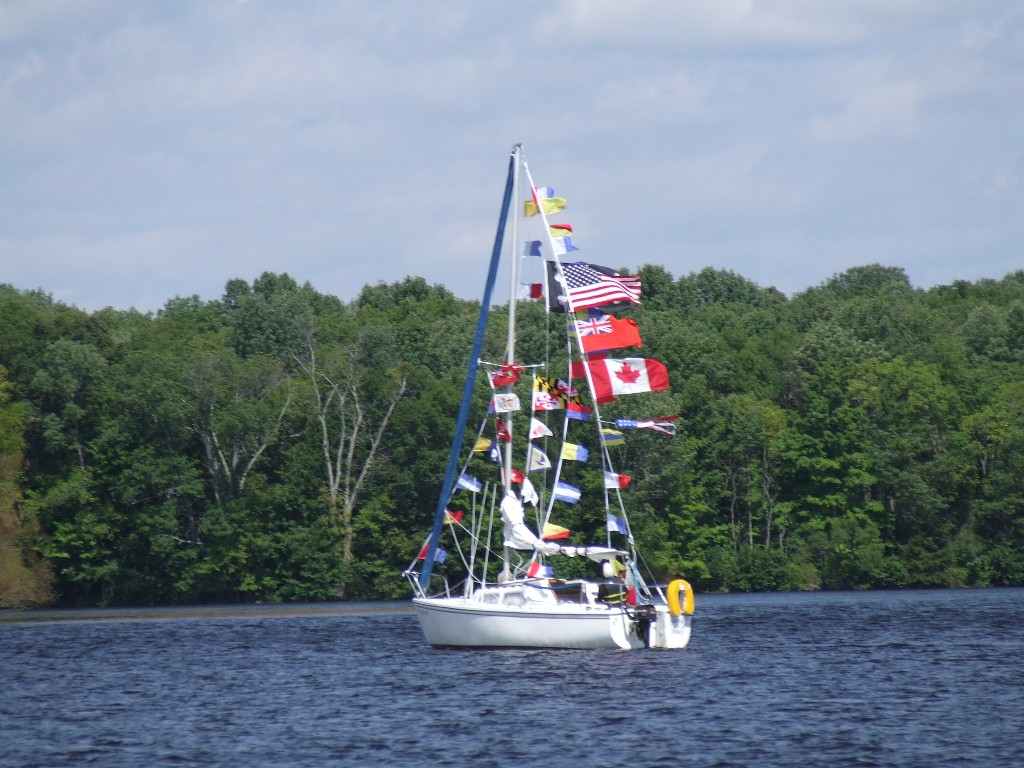 Here is a video taken during the July 4, 2010 Nockamixon Sail Club Flag Parade.  It is 2 minutes and 15 seconds long.
2010 Independence Day Flag Parade
The video was taken with an Olympus Tough-6020 mounted on the front of our Flying Scot.  Dorothy and I sailed, using the jib only, amongst the fleet to make the recording used to assemble the video.
Craig Tourtellott organized the event.
Glenn Wesley
FS #5919 – DJ'