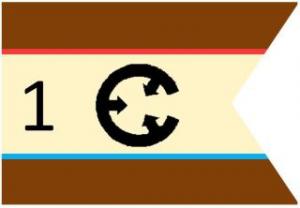 The Com-Pac fleet at Lake Nockamixon had its inception in the summer of 2009. The fleet consists of a variety of models of Com-Pac yachts, including Com-Pac 16s, Com-Pac 19s, Com-Pac 23s and Com-Pac Cats. The entire Com-Pac line ranges from 14 feet up to 35 feet, and some of the smaller vessels have made blue water passages to the Bahamas and back. A Com-Pac 23 Pilothouse was introduced in 2011. The Nockamixon Com-Pac fleet is the first "official" Com-Pac fleet, according to the owners of Com-Pac yachts.
The Hutchins Company was founded in 1957 in Clearwater, Florida. They became known as Com Pac Yachts in 1974 when they put the Com Pac 16, designed by Clark Mills, on the market. Their goal was to offer a line of solidly built cruisers. The CP 16 was an immediate success and the CP 23 followed shortly. Bob Johnson, who now designs for Island Packet Yachts, designed the CP 19 in the early 80's. (See the Com Pac Yachts official web site for more information) http://www.com-pacyachts.com/
The Com-Pacs have reputation for stability and seaworthiness and are very well built, and have a large following. We would like to invite other Com-Pac owners to join our group.